DiTEM - Digital Transformation of European Micro enterprises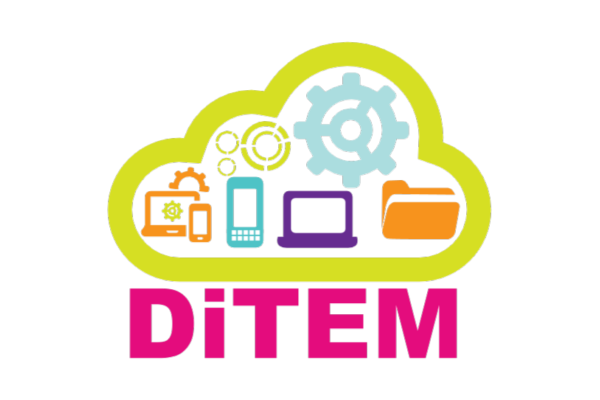 ID: 2016-1-UK01-KA202-024362
Duration: 1 September, 2016 – 31 August, 2019
The main objective of the project is to develop a training tool to enable European micro-enterprises (MEs) to undertake the digital transformation. The focus will be mainly on social media, big data, mobile and cloud solutions to facilitate the acquisition of e-leadership skills by the staff of micro-enterprises in Europe.
The project aims to respond to the VET priority aimed at improving access to learning through continuous VET by increasing the quality, supply and accessibility of C-VET. The target audience for DiTEM are adults working as managers, business leaders and employees of small businesses who are not participating in any formal educational pathway (eg school, university) but recognize that they would benefit from participating in high quality lifelong learning , to enable them to update their skills in line with labor market and technology trends. The only way to ensure the competitiveness of micro-companies in Europe is to enable them to take advantage of the new opportunities offered by ICT and digital entrepreneurship, thus being prepared to meet the challenge of larger and more competitive companies as in Europe as well as globally.
Training in the DiTEM approach will be work-based based on the following principles:
Very practical: the training will be designed so that it can be implemented immediately by the participating target enterprises. It will provide sector case studies to facilitate understanding and application of the tool in different contexts and sectors. This will allow the target group to use and use the tool in their daily activities.
Accessibility and flexibility: training will be hosted on an interactive distance learning platform and provide 24/7 access to users regardless of their location.
Online coaching support: the target group will have access to and be supported by online coaching providing individual support.
Taken together, these principles will ensure that DiTEM training is a truly work-based course.
The project is also aimed at the horizontal priority of open and innovative education embedded in the digital age.
The project is aimed at one of the main challenges faced by micro-enterprises in accessing and using ICT.
First of all, the target group can somehow be considered unequal in relation to the specific topic of the project. Larger enterprises usually have skilled ICT professionals such as CIOs, CDOs, COOs and teams of media marketing and ICT experts in general. This is not the case for most micro-firms, where human and economic resources are limited, requiring managers and employees to play multiple roles. It is therefore rare for them to employ specialist ICT staff. Instead, since it is impossible to become experts in everything, they must be trained to become e-leaders who seek to combine roles and responsibilities, thereby blurring expertise and specialized abilities. In today's global economy, micro-enterprises need more than ever a way to access and use digital tools to support business processes and improve competitiveness. They need "double thinkers": people with a combination of technical skills on the one hand, and business skills and an entrepreneurial mindset on the other: they need to be leaders. DiTEM aims to address this issue by training microenterprise staff as e-leaders.
In 2015, it was estimated that there were around 625,000 "innovative e-leadership" positions in Europe. Furthermore, the demand is expected to reach 776,000 by 2020. Europe needs an additional 200,000 e-Leaders by 2020, representing 40,000 per year (Source: European Commission, European e-Leadership Initiative). Without further action, Europe will not be able to create this number. In light of the contribution that small and medium-sized enterprises (SMEs), and especially micro-firms, make to the economic performance of Europe (often referred to as the "backbone of Europe"), addressing this need in micro-businesses is imperative. DiTEM will create an open educational resource with a specific focus on the digital needs of micro-enterprises that will be freely accessible and available online.
Partners