Announcing the Release of the First Bulletin of the ACCELERO Project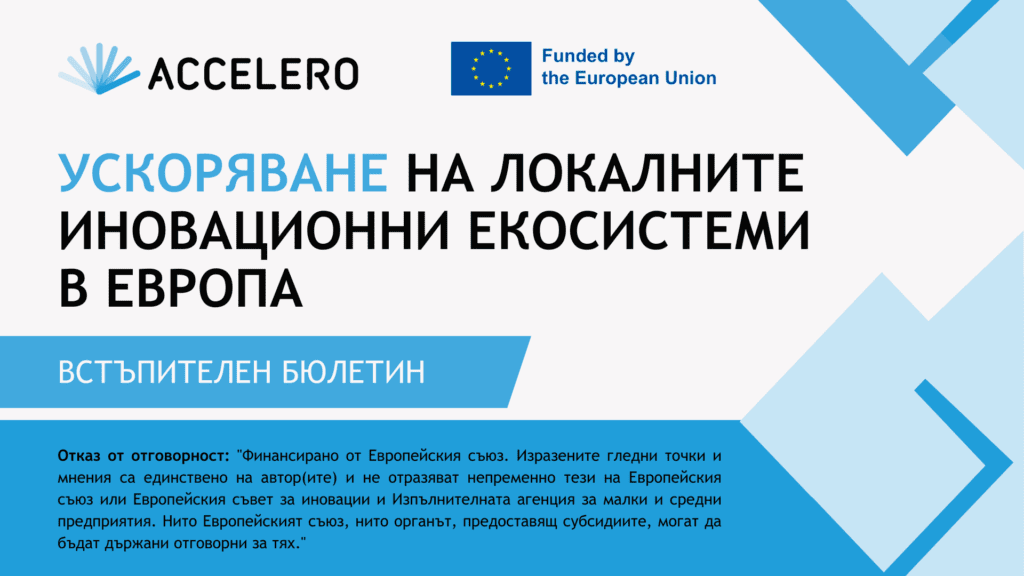 It is with great excitement that we announce the publication of our first newsletter for the ACCELERO project! This inaugural issue serves as a platform to share views on our journey, achievements and future goals as we seek to foster innovation and entrepreneurship across Europe.
In this first issue, we invite you to dive deeper into the vision of the ACCELERO project. Learn about the origins, goals and interesting challenges and opportunities in our diverse European innovation ecosystem. Find out about our tireless efforts to achieve a balanced European innovation environment, creating the conditions to promote and encourage the growth and innovation of entrepreneurs and businesses across the continent.
Find out the dynamic consortium leading the ACCELERO project, and meet selected Local Ecosystem Builders (LEBs). Each organization brings unique expertise and experience to the consortium, enriching our project and expanding its impact.
Check out our progress and accomplishments as we guide you through every stage of project development. Witness our shared goal of an inclusive and balanced European innovation landscape, where everyone is given an equal opportunity to grow, innovate and thrive.
Find the first issue of the ACCELERO project newsletter here:
We invite you to read, understand the content and interact with us. Your thoughts, suggestions and questions are always welcome! Stay tuned for more updates and future editions of the ACCELERO newsletter. Together, let's accelerate the pace of innovation across Europe!