CreatINNES - Strategic Partnership for Innovation and Business Skills Development in Cultural and Creative Industries Sector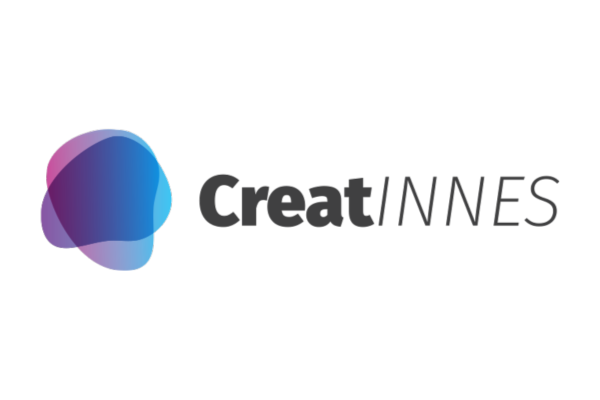 ID: 2018-1-DE02-KA202-005232
Duration: 1 September, 2018 – 31 August, 2021
In recent years, ICT has steadily gained importance globally and especially in Europe, more than any other business sector. According to Eurostat, in 2015 the cultural sector represents 2.9% of the total European workforce, and the entire ICT sector represents around 4% of European GDP and provides jobs to 8 million people. The Ernst & Young study concludes that Europe is the second largest market for ICT and explains that "Europe's cultural economy is rooted in its history: the region enjoys a unique concentration of heritage and arts institutions". By themselves, through their diffusion and through their power to increase the attractiveness of cities and regions to other companies, ICTs are already recognized as a major engine for growth and innovation, increasing the competitiveness of the European economy. Although KTI is an important actor in the economy, promoting competitiveness and business inclusion, digitalization creates new opportunities and challenges for KTI participants. In particular, the speed and amount of information offered by the new digital technologies allow better access to the European cultural heritage, thus increasing the possibilities for its promotion and economic exploitation not only by the responsible management institutions but also by KTI and digital enterprises. Technologies add economic value in the cultural heritage sector due to the importance of cultural heritage and digital industries to the European economy, where digital cultural goods are among the largest sources of revenue for the digital economy. In addition, according to the EY report, cultural content, goods and services have a direct impact on the sales of electronic devices used for their use, and consumer electronics stimulate the demand for new cultural content, enabling the further development of content and the use of digitized cultural materials in apps and games.
NEEDS AND TARGET GROUPS:
However, KTI has always been fragmented by small businesses or individuals who have challenges in accessing finance, which is important for their scaling. In order for start-ups and ICT freelancers in Europe to make the most of digitization and new trends, the study "Mapping Creative Value Chains - Exploring the Economy of Culture in the Digital Age" recommends further action at EU level, among which building the capacity of the participants in KTI and connecting in order to overcome fragmentation. The same study states that due to new developments, new skills are needed in KTI, especially business skills through innovative curricula in arts education and greater flexibility in combining different disciplines.
In addition, appropriate materials and training on the business implications of digitization and new cooperation models to overcome the small size of most entities, thinking "beyond the sector" and cross-sectoral cooperation for the European economy and society as a whole should be promoted by bringing together KTI and other participants in the sector.
Despite the fact that ICT appears to be a fast-growing sector, the SWOT analysis carried out by the Austrian SME Research Institute and VVA Europe in the report shows that ICT in general suffers from low investment readiness in ICT as entrepreneurs often lack business skills , to pitch their projects to financial institutions and entrepreneurial skills, including mobilizing financial opportunities.
In addition, European KTIs perform less well in terms of registering new IPRs and their business models often depend on IPRs and finding ways to financially exploit IPRs. The audiovisual sector is one of the main contributors to income generation and job creation within the ICT sector, but the study "Creative Europe's contribution to fostering creativity and skills development in the audiovisual sector" identifies among the priority skills needs in this sector: ICT / digital skills, business management skills, innovation and entrepreneurial skills. One of the main recommendations of this research is: "Innovation should continue to be presented as a topic in itself and as a feature of other topics, for example skills to use innovative forms of production or new technologies" or to adopt innovative forms of financing. It is obvious that there is a particular need for entrepreneurship in KTI to be included in the educational program to begin with. At the summit of European leaders in Sweden, the EC invited member states to include ICT in the education system, strengthen their positions in the economic market and facilitate access to available funds for start-ups. The European agenda is to foster and create new digital champions, while at the same time boosting the creative industry and maintaining its leading position in the world. Therefore, this project will address the priority needs of start-ups and freelancers in the ICT sector by teaching them how to be successful entrepreneurs and attract investors, how to adapt to digitalization and co-create new solutions with start-ups from other industries and how to monetize IPR and commercialize innovation are among the most important topics for the further development of the ICT sector.
The main beneficiaries of the CreatINNES project are KTI freelancers and startups. One of the most important characteristics of KTIs is their work in cooperation and networks. Creative entrepreneurs often have to balance conflicting interests, make difficult business decisions, while trying to maintain their creative momentum. Self-promotion and marketing are key difficulties for creative entrepreneurs, as most of them find it difficult to promote their expertise to their audience. Funding seems particularly difficult because, despite the sector's potential, there is still a lack of understanding of creative entrepreneurship among investors. In addition, creative industry entrepreneurs face obstacles in pitching their ideas to potential funders and tend to focus on aesthetics rather than the business case. A recent survey indicates that creative industry entrepreneurs, mainly in the audiovisual sector, prefer to retain control and ownership of their business, resist expansion and limit distribution
Due to the generally smaller size of the enterprise, a recent study indicated that over 40% of creative industry workers work flexibly, often as freelancers (including a high proportion of sole proprietorships and freelancers) and their lack of entrepreneurial skills, networks with other creatives , self-starters from different industries, venture capitalists and stakeholders are becoming necessary to combine competencies and offer more complex and integrated creative products. Therefore, creative ecosystems, entrepreneurial hubs and clusters that bring together creative enterprises, talented people and financial pooling of knowledge and resources are of particular importance for project activities.
However, many studies show that the European tourism sector needs to acquire some specific audiovisual and multimedia knowledge to boost its e-commerce, as well as use some specific digital skills from the ICT sector. These skills could help them promote tourism both locally and internationally. Several key technologies have been identified that would underpin multimedia, including large, wall-mounted, high-definition screens, digital sound and voice recording, and artificial worlds, to name a few. This would allow them to make their offers visually appealing and reach their target audience. Therefore, participants from this sector will also be beneficiaries of the project.
In summary, the main training and education needs already identified from the early analysis and experience of the partners are:
Bridging the gap between insufficient qualifications and the future needs of KTI;
Development of new skills in KTI, especially business skills, through innovative curricula with flexibility in combining different disciplines;
"Out-of-sector" thinking and cross-sector cooperation for the European economy and society by bringing together KTI and other actors in the sector;
The European tourism sector needs to acquire some specific audiovisual and multimedia knowledge to strengthen its e-commerce, as well as to use some specific digital skills from the ICT sector.
Based on them, we define 5 main target groups in the project:
Affiliate Network Members and Stakeholders
KTI freelancers
startups in the ICT sector
entrepreneurs who want to use creativity in their marketing and distribution activities
regional multipliers.
GOALS:
The ambitious overall objective of this project is to contribute to a better support of business creation and development in the ICT sector, with a special emphasis on the audiovisual sector, through an innovative and multidisciplinary, blended and needs-based training program in the field of VET for startups and freelancers. This broader objective is directly aligned with the objectives of the 'Strategic Partnerships for Vocational Education and Training'. This contribution will be achieved at the end of the project and in the following years by achieving the following specific objectives:
To identify skills gaps in the ICT sector, with a focus on the audiovisual sector, in Europe related to digital and business skills, addressing the specific needs of freelancers and start-ups in the participating regions based on research based on the demand;
Establish, implement and promote sustainable VET support at transnational level, aimed at better and more advanced training services for start-ups and freelancers in the European ICT sector, with an emphasis on the audiovisual sector;
To improve access to finance and growth opportunities for ICT startups, especially in the audiovisual sector, by developing skills related to new digital technologies and business development, including investment readiness, commercialization of innovations, monetization of IPR and co-creation of new solutions with actors from other sectors.
In order to achieve the project objectives and call priorities, digital technologies and industry integration are at the core of the proposed VET program as future education for the growth of KTI. This project addresses the call's priorities by introducing an innovative approach to the creation of a new VET program for KTI based on an in-depth analysis of industry skills needs. The VET program will be developed through co-creation in creative labs, will use digital technologies as an open online course and learning platform for educators and ICT/audio-visual entrepreneurs, and will embrace blended and industry-based learning. The VET program will include multidisciplinary skills development and joint actions so that talents from different sectors and selected countries in Europe (Germany, Bulgaria, Macedonia, France, Hungary) can work together, taking into account the real needs of potential users, cultural heritage management institutions and better use of market opportunities related to European cultural heritage.
REASONS FOR TRANSNATIONAL EXECUTION:
CTIs take place transnationally, so qualifications and training should take into account the transnational dimension, and also by acquiring cross-cultural experience, entrepreneurs could benefit from the common, cross-cultural and transnational European cultural heritage. The project will help reduce regional disparities and build bridges between different ICT/audio-visual stakeholders, leading to knowledge and business exchanges.
Partners