Coordina Organización De Empresas Y Recursos Humanos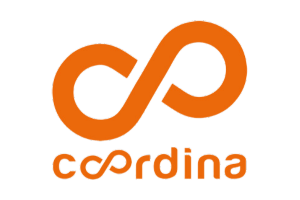 Coordina Organización de Empresas y Recursos Humanos (COORDINA) is a consulting firm that operates in the following business areas: training, innovation, management strategies, and systems, corporate social responsibility, and human resources. COORDINA's mission is to facilitate and promote the process of change and transformation of the organizations they work with towards a more innovative and sustainable management model. COORDINA's team of consultants and trainers has training and expertise in the above-mentioned areas, having developed a large number of projects in these areas, both directly aimed at companies and professionals, and through the implementation of EU-funded projects.
COORDINA cooperates with a wide range of entities belonging to different groups such as professionals, small and medium enterprises and large companies, non-profit organizations, universities, chambers of commerce, and others. COORDINA's network includes contacts at the local, national, and European levels, which will be used to increase the impact of the RetRail project. COORDINA is a member of DIRSE (Spanish Association of CSR Managers), AEDIPE (Spanish Association of Human Resources Directors), and AECTA (Spanish Association of Consulting Firms). In this last association, COORDINA's managing director, Manuel Quiles, belongs to the board of directors.
Projects