First working meeting and exploratory visit under the SPECTRA project
In the first full working week of January 2023, the actual work on the SPECTRA project "Stimulating the efficiency of regional ecosystems in the creative and creative industries" started, starting with the pilot meeting between the partners, which took place in the city of Galway, Ireland. hosted by lead partner WESTERN DEVELOPMENT COMMISSION (WDC), Ireland. In addition to a meeting between the members of the consortium, the first exploratory visit was also held, in which the participants got to know the regional ecosystem in the field of creative and creative industries. The meeting featured and featured some of the most active actors from the local creative environment, including Pálás Cinema, Galway Chamber of Commerce and various entrepreneurs who have developed innovative services. Various initiatives dedicated to the development of this area were presented, including the International Film Festival, held annually in Galway, as well as the International Arts Festival, giving the image of the region. It was also extremely interesting to explore the entrepreneurial side of it all, as in addition to image, these activities create jobs, income and a boost to the local economy.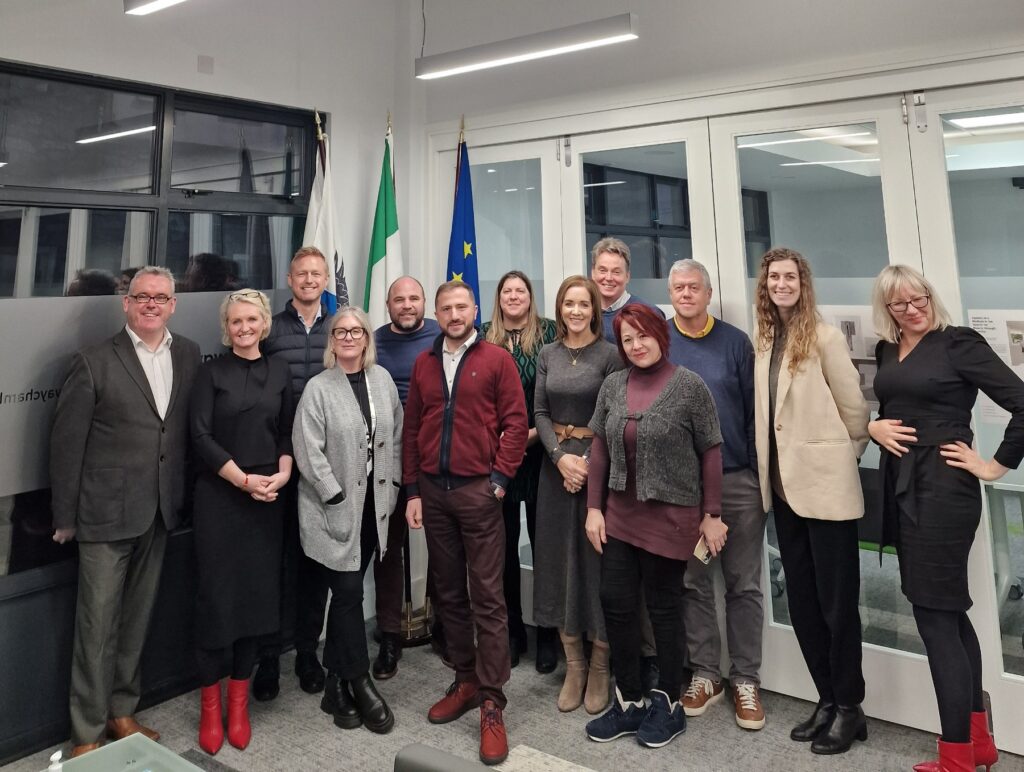 Research visits are a very effective tool for establishing inter-territorial links and cooperation networks, raising the awareness of the participants. They are also suitable for getting to know examples of good practices in other countries. The results of these study visits will be documented and disseminated within the respective ecosystems and beyond, to facilitate the adaptation, replication and multiplication of lessons learned, thereby accelerating the development of ecosystems that will be enriched with new ideas for partnerships and interactions.